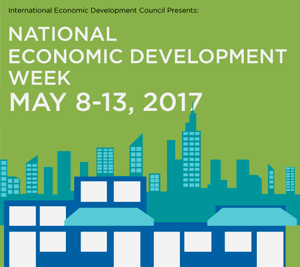 This week, the Orlando Economic Partnership is joining with other economic development organizations to celebrate Economic Development Week 2017. Economic Development Week, hosted by the International Economic Development Council, is dedicated to creating awareness for economic development programs that impact the community and increase the quality of life.
Orlando has led the nation in job growth for two years in a row, 2015 and 2016 (U.S. Dept. of Labor, Bureau of Labor Statistics), and was recognized as a top location for economic development in 2016 by Area Development Magazine. Orlando has recently welcomed large Fortune 100 companies such as Deloitte, Verizon, KMPG, and USTA, who are investing large financial and capital resources to building our economy and infrastructure. Not only do these large projects create jobs for residents, but they also diversify the region's economy and increase tax revenue. A more diverse local economy protects the region from future economic downturns. Increased tax revenue translates to community development infrastructure improvements, and an overall improved quality of life. Read more here about why economic development is important to a region's economy.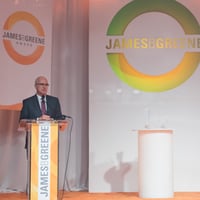 "We cannot take our success in job creation for granted," said William T. Dymond at the Orlando Economic Partnership's recent James B. Greene award ceremony. "We work very hard to target and attract jobs, and to recruit employers to the area. You might say that our job [at the Orlando Economic Partnership] has been to help others have jobs."
Orlando added over 5,500 new jobs and over $10 million in film spending its last fiscal year, 2015-16. The Orlando Economic Partnership was able to celebrate its best year ever in 2016 because of these efforts, as well as its award-winning branding campaign, "Orlando. You don't know the half of it."
The Orlando Economic Partnership's team works diligently to serve the needs of companies looking to expand and relocate, as well as to spread the message of Orlando as a destination for business. Telling the story of Orlando as a place for commerce and business is a critical mission to developing both the economy and community of the Central Florida region.