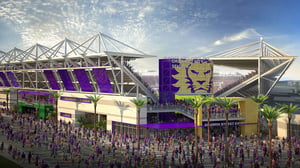 No matter where you look in Orlando you'll find a number of construction cranes hovering above the many projects now underway all around the region. It's a sign of the significant investments being made, totaling $15 billion, on everything from the new Orlando City Soccer stadium to the massive reconstruction of Ultimate I-4.
Those projects, and many more, are making Orlando one of the top ranking cities for construction jobs in the U.S. In fact, Orlando ranks No. 2 in the nation for growth among major metro areas adding 8,800 construction jobs in the last year – an increase of 15 percent according to the Associated General Contractors of America.
Many of those workers are building some of the most unique buildings in the world. Skanska, for example, is currently constructing the International Consortium for Advanced Manufacturing Research or ICAMR. With 109,000 square feet of clean room space, the building required a waffle slab to ensure a vibration and particle free environment. Once complete, ICAMR will be one of just a handful of buildings of its type on the planet.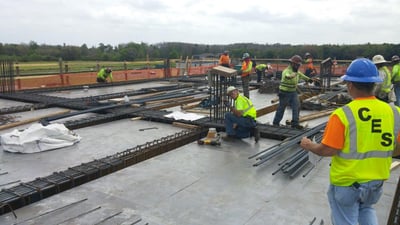 Orlando is completing and planning infrastructure investments, to the tune of $15 billion, in transportation, competitive projects and quality of life features. Here are just a few:
$1.8 billion south terminal expansion at Orlando International Airport to create new gates, parking garage and ground transportation features.

$1 billion for the construction of Creative Village, a heaven for creative professionals and students including a University of Central Florida and Valencia College downtown campus.

$200 million Sports Entertainment Complex that will also house the Orlando Magic (NBA) and Orlando Solar Bears (ECHL).
Click here for an expanded list of projects.