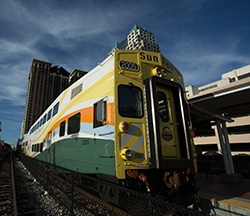 A recent report by the International Economic Development Council (IEDC) says U.S. infrastructure is crumbling and investments are needed in order to compete globally for jobs. Meanwhile, Orlando is proving itself to be among the most progressive, forward-looking regions in the country, currently completing or planning investments of approximately $15 billion in transportation infrastructure, competitive products and quality of life features.
Current or upcoming transportation infrastructure investments include:
$2.3 billion in I-4 Ultimate, an overhaul of Interstate 4 which connects the Gulf of Mexico to the Atlantic Ocean;

$2.2 billion express train connecting Orlando to Miami called Brightline by All Aboard Florida;

$1.8 billion expansion at Orlando International Airport;

$1.6 billion creation of the Wekiva Parkway, completing Orlando's beltway system;

$650 million expansion at Port Canaveral; and

$615 million investment in the region's commuter rail system, SunRail.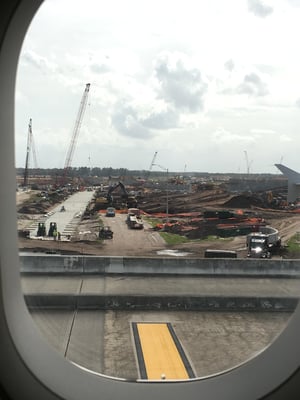 Improvements to Orlando's competitive product offerings include:
Florida Advanced Manufacturing Research Center, a $500 million facility that is home to the world's first industry-led smart sensor consortium, the International Consortium for Advanced Manufacturing Research;

Creative Village, the $1 billion home to creative professionals and students in the creative professions at the upcoming $207 million University of Central Florida and Valencia College joint downtown campus; and

Health Village, the $350 million cornerstone for Florida Hospital.
And thanks to Orlando's thriving tourism industry, the region has been enabled to make substantial enhancements to the quality of life amenities in the region, including:
a brand new Dr. Phillips Performing Arts Center ($488 million);

renovations to the Camping World Stadium ($207.7 million);

an upcoming Orlando City (MLS) Soccer Stadium ($155 million); and

an upcoming Sports Entertainment Complex ($200 million) adjacent to the Amway Center, built in 2010 and home to the Orlando Magic (NBA) and Orlando Solar Bears (ECHL).
And all of this is on top of the region's existing infrastructure which has earned recognition for Orlando as a top 10 "American Cities of the Future" by FDI Magazine.