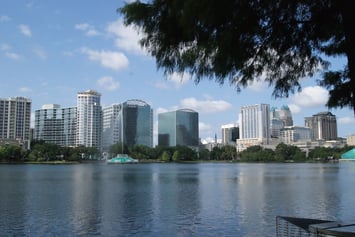 Orlando recently became the first destination in the United States to surpass 62 million visitors in 2014, establishing an all-time new record for the U.S. travel industry. The region benefits from this globally recognized industry and its economic impact continues to support the high quality of life for Orlando's residents.
While Orlando is known around the world for its stellar tourism and hospitality industry, Orlando is also a business destination with more than two-thirds of the labor force at work in other areas. Orlando has continued to catch the attention of medical innovators and entrepreneurs around the globe, with one of the most rapidly evolving life sciences and healthcare industries in the United States.
Orlando was recently recognized, once again, for its economic strengths in other areas. The region is on a roll with job creation surpassing other metropolitan areas. Here are the recent rankings:
In other rankings, Orlando was named among the top 10 fastest-growing food cities adding to the region's quality of life and making it one of the best places to live, play and visit.