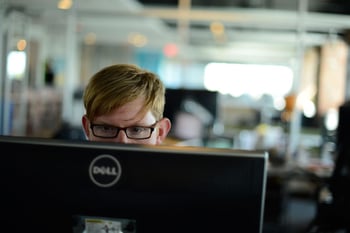 Arrow Sky Media is just one of three technology companies relocating and expanding in Orlando in the first quarter of 2017.
Arrow Sky Media, LLC, a digital technology firm, is relocating its international headquarters from Nashville to Orlando as it grows its animation and game development operations. The company plans to create 114 new, high-wage jobs and make a $2.9 million capital investment in the region over the next three years.
Arrow Sky Media will become an anchor tenant in the new Creative Village in downtown Orlando, a 68-acre mixed-use destination with office and creative studios for high tech, digital media companies and programs. Creative Village will also be home to the new University of Central Florida downtown campus in partnership with Valencia College.
Finexio, a financial technology company, relocated to Orlando from Silicon Valley. The company is opening a new corporate headquarters, as well as an engineering department. The company will create 10 new high-wage jobs. Finexio announced $1 million in funding last summer and is working with investors to raise an additional $5 million to support its growth.
"We are excited to invest and build a deep rapport with the Central Florida business community," said Ernest Rolfson, founder and CEO of Finexio. "Remaining in Silicon Valley no longer made commercial sense for Finexio, our investors or customers," he added. "We are working to secure our first major local customer which will accelerate our continued growth nationally and in the region."
A local medical IT services company has also recently decided to expand its operations in Orlando. CompuTech City is building a new company headquarter facility in Longwood that will result in 35 new, high-wage jobs over the next three years and a capital investment of $2.5 million.
Located on a two-acre site, the company's new 10,000-square-foot building is expected to be complete in the fall. The state-of-the-art facility will feature solar panels and will incorporate warehouse, workplace and community spaces.
Arrow Sky Media, Finexio and CompuTech City all identified Orlando as the best location for their business because of its reputation as an emerging growth city and its ability to attract leading talent in the technology sector. These decisions follow recent moves to Orlando by ADP and Deloitte, hiring 2,850 employees between the two companies - a majority of which are tech workers.