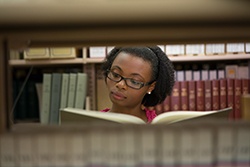 A unique and innovative partnership between the nation's second largest university and the region's state colleges (including the nation's top community college) is a national model for improving graduation rates and adding to Orlando's robust talent pipeline.
Through the DirectConnect program, students who earn an associate degrees from state colleges in the Orlando market are guaranteed admission to the University of Central Florida (UCF), solving the problem community college students face when just a portion of their credits transfer to a four-year institution. UCF is just behind Arizona State Univeristy with 63,000 enrolled students of which 25,000 are seniors.Orlando's pipeline includes 35 higher education institutions in the region, plus three of the top 10 largest universities in the nation (UCF, University of South Florida, and the University of Florida) totaling more than 500,000 students within 100 miles. All this boasts a bright future workforce that is continually replenished with new talent.
The innovative DirectConnect program, which is celebrating 10 years of success, has been nationally recognized by publications such as Politico Magazine, PBS Newshour and the Washington Post.
In total, the Orlando region is home to a well-educated and diverse workforce of more than 1.2 million people, near the top of national charts in several demographic and labor-related categories.