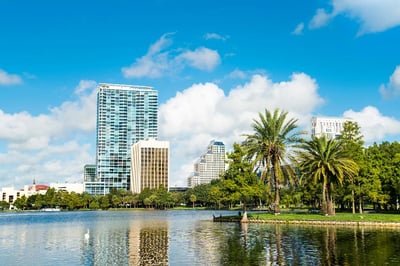 Orlando ranked No. 4 in Forbes' 2015 'Best Cities for Future Job Growth' out of the 200 largest U.S. metros by population.
While other Florida cities also made the top 10, Forbes added that retirement hot spots benefit immensely from retirees. According to Forbes, areas like Naples are adding rapidly adding jobs to accommodate the influx of baby boomers.
Orlando is the only Florida city not dependent on these retirees and boasts the youngest non-college town in Florida by median age. The successful business climate is also attributed to the region's thriving tourism industry.
The Orlando region is continuing to be recognized as a rapidly developing city especially for its talented workforce. Recent rankings include another Forbes study naming Orlando the #4 happiest place to work in the nation and fDi Magazine declared Orlando a top "American City of the Future" in 2015.
Orlando also set U.S. records last year with more than 62 million visitors to the region. According to Moody's Analytics, a leading voice in monitoring and analyzing credit risk worldwide, employment is projected to average a 4.2% increase each year through 2017.
Orlando's stats from Forbes:
Projected annual job growth: 4.2%
Median household income: $47,875
Unemployment rate: 5.1%
For the full list, click here.