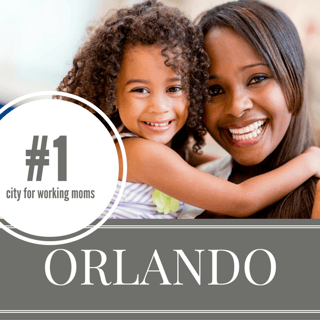 Just in time for Mother's Day, Orlando has been named the #1 city for working moms by Realtor.com. Cities were ranked on the following criteria:
career opportunity (employment rate, salary as a percentage of men's, female to male ratio of executives, etc.),
care for children (# of day care facilities, good schools, pediatric specialists, etc.), and
affordability (median home price).
Other cities in the top five included Minneapolis, MN; Pittsburgh, PA; Madison, WI; Fort Collins, CO.
To learn more about living, working and playing in Orlando, click here.