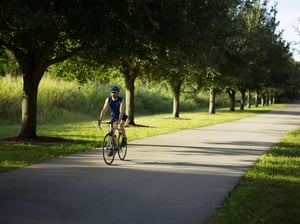 Orlando earned the No. 1 spot on Wallethub's 2016 overall ranking of the best cities for recreation, beating Tampa for the position. Scottsdale, AZ, Cincinnati, OH and Las Vegas, NV rounded out the top 5.
The "2016's Best and Worst Cities for Recreation" list was compiled in celebration of July being National Park and Recreation month. Wallethub used 35 different metrics to compare the largest 100 U.S. cities. Those metrics stem from four overarching categories: Entertainment & Recreational Facilities, Costs, Quality of Parks and Climate. Among these categories and metrics, Orlando ranked:
No. 1 for Entertainment & Recreational Facilities

No. 3 for Most Music Venues per Capita

No. 5 for Most Coffee Shops per Capita

No. 10 for Swimming Pools per Capita
It's no wonder Orlando made the list. The region boasts stellar sports facilities, a vast network of well-maintained parks, a growing number of hiking and cycling trails and more than 100 top-rated golf courses.
See what else the region has to offer.