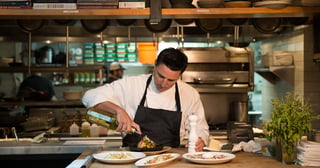 WalletHub named Orlando as a Top Foodie City in America again for a second year in a row in 2017, right behind big cities including San Francisco, Los Angeles and New York City. This comes as no surprise to Orlando residents and visitors who enjoy diverse dining options that cater to any palate at the region's 5,000-plus restaurants.
WalletHub compared 150 different U.S. cities across 21 different metrics to create the ranking. Orlando's recipe for success includes earning top rankings in Ice-Cream and Frozen-Yogurt Shops per capita and Restaurants per capita.
Popular eateries include celebrity-owned restaurants, dinner shows, intimate wine bars and cafes, restaurants run by world-renowned chefs and dining experiences in uniquely themed environments. Orlando has a high concentration of James Beard Nominated/Affiliated Chefs/Restaurants.
Read more about how Orlando is no longer simply a theme-park destination but also home to excellent dining in Food Network and Bloomberg.