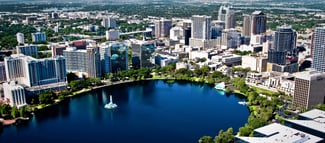 The Orlando-Kissimmee-Sanford metro area was recently named a top-ranked large city on the annual Milken Institute "Best Performing Cities" list, coming in at No. 28. This new ranking is a giant leap for the metro after coming in at No. 58 last year.
Orlando has received several top rankings in recent months, solidifying the region as a top location to do business and enjoy outstanding quality of life features. The region's 5 year job, wages and salaries growth rate were among the key factors in causing this increased jump.
The Milken Institute bases these rankings on several key measures, including job growth, wage and salary growth and the size and concentration of high-tech industry.
For the full report on the Orlando-Kissimmee-Sanford region, click here.