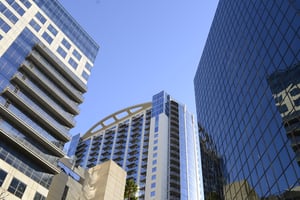 Orlando gained 41,400 new jobs over the year in September 2015, the highest number of new jobs among all Florida metro areas. Orlando's unemployment rate dropped by one percentage point over the year, from 5.8 percent in September 2014 to 4.8 percent in September 2015.
In September 2015, the industries with the highest job gains over the year in the Orlando metro area were in leisure and hospitality with 14,700 new jobs; trade, transportation, and utilities with 9,900 new jobs; and financial activities with 4,800 new jobs. The metro area had the second-highest job demand in Florida in September 2015 with 36,467 openings and also ranked number two in high-wage, high-skill science technology engineering and math (STEM) demand in the state, with 9,427 openings in those fields.
For September 2015 employement data click here.