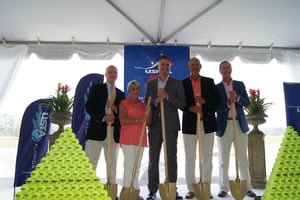 Orlando's Lake Nona will be the new home of the United States Professional Tennis Association (USPTA) and the United States Tennis Association-Florida Section (USTA Florida). The announcement was made during a groundbreaking event in June attended by community and sports leaders near the current construction site of the $100 million, 102-court USTA National Campus.
All three sports organizations will be part of Lake Nona's Sports & Performance District. The district offers a forward-thinking platform for sports and performance-related organizations in training, nutrition, human performance and health technology with resources that include gigabit fiber network for fitness, sports and performance applications and high-bandwidth video as well as sports medicine practices in conjunction with Lake Nona Medical City partners, and a place where marketing firms and manufacturers will be able to test products and services.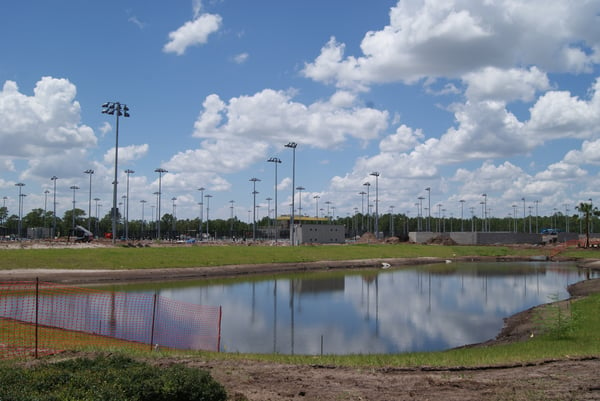 The USTA National Campus is scheduled to open in late 2016, followed by the USTA Florida and then the USPTA in 2017.
"We are excited to have an elite organization like the USPTA call Lake Nona their home," said Andy Odenbach, vice president of sports ventures for Tavistock Development Company. "We are glad that they will play a meaningful role at the epicenter of tennis in the U.S., taking advantage of an environment that will help service their members."
USTA's decision to locate in Orlando was the catalyst that brought the other organizations. USTA will create 196 new jobs over three years with a capital investment of $60 million to the region. USTA credits the region's ability to exhibit extraordinary collaboration as one of the major deciding factors in their decision to locate in Orlando.