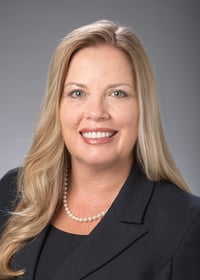 The Orlando Economic Development Commission (EDC) has hired Crystal Sircy as Executive Vice President beginning October 24.
Sircy replaces Holly Wiedman who is retiring from the EDC as Executive Vice President on November 4.
Sircy comes to the EDC from Enterprise Florida, the statewide economic development organization, where she served as Executive Vice President and Chief Operating Officer overseeing all operations for five divisions. In that role, she managed a $25 million annual budget, leading over 90 employees across three offices located in Miami, Orlando and Tallahassee.
Before Enterprise Florida, she held positions at the Tallahassee Chamber of Commerce, the Florida Department of Commerce and private industry.
"We are thrilled to have Crystal Sircy join the EDC as Executive Vice President," said Robert Utsey, Chair of the Orlando EDC. "She is an accomplished economic development professional who has established high level relationships with business executives and top site location consultants. Additionally, she brings outstanding legislative experience to our organization. In the last two decades, she has led a team to establish more than 2,000 projects projecting 295,000 new Florida jobs and $31 billion in capital investment."
Sircy holds a bachelor's degree in Statistics from the University of Florida and a master's degree in Business Administration from Florida State University. She lives in Orlando.