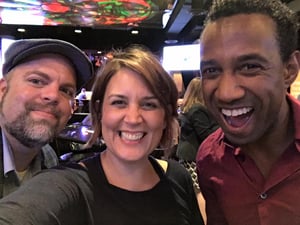 The Orlando Economic Development Commission (EDC) launched the "O"bassador campaign at the Abbey in Downtown Orlando. The "Obassadors" are social media influencers from diverse backgrounds who are heavily involved in the Orlando community. These Orlando social media ambassadors, dubbed "Obassadors", are charged with sharing their voice, story and vision of Orlando with the world through social media engagement. The program aims to amplify the story of Orlando as a great place to live, work and play.
The Obassador program is a natural expansion of the Orlando EDC's branding campaign, "Orlando. You Don't Know the Half of It." Initially targeted towards site selectors and c-suite executives researching Orlando as a business location, the Obassador program extends the campaign by adding depth and dimension to the Orlando brand from a cultural and quality of life perspective.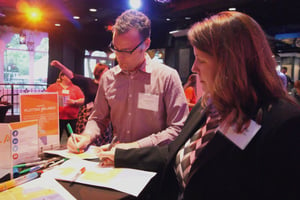 As targeted media influencers, Obassadors are charged with the duty of sharing their story of "the other half" of Orlando – a vibrant and inclusive community that includes diverse industries outside of the well-known tourism industry driven by Orlando's large attractions and theme parks. The main goal of the social engagement campaign is to educate, empower and entrust social media users to share and author unique content that adds depth and dimension to Orlando as a place for both business and personal prosperity.
Check out more pictures from the Obassador Kickoff Party on Facebook here.
For questions, comments or interest in becoming an Obassador, please contact:
Amanda Roche
Associate Director, Marketing and Communications
407.442.7159 ext. 223