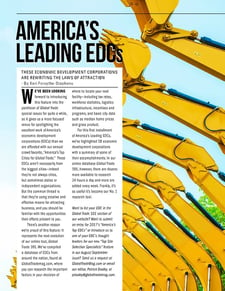 The Orlando Economic Development Commission (EDC) was recognized as one of "America's Leading EDCs" by Global Trade Magazine, a media brand focused on domestic and global expansion processes, logistics efficiencies, strategic location, information technology and intelligent banking solutions for U.S. manufacturers that export and their logistics partners.
Global Trade compiled a database of EDCs around the country and researched important deciding factors for the location of facilities including tax rates, workforce statistics, infrastructure, incentives and basic city data such as median home prices. This database can be found on its evolving online tool, Global Trade 101.
The EDCs were chosen based on how they're using creative and effective means to attract business to their region. Click here to see the full list and what set the Orlando EDC apart.