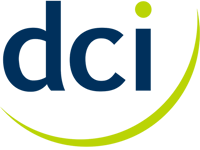 The Orlando Economic Partnership ranked as one of the top regional economic development organizations across the country, according to a new survey of U.S. corporate executives and location advisors. The Orlando Economic Partnership ranked No. 4 "best in class" regional economic development agency, according to the site selection consultants who participated in the survey, with 8 percent identifying it as a top economic development organization.
Conducted by Development Counsellors International (DCI) every three years, the "Winning Strategies in Economic Development Marketing" survey has tracked trends in economic development since its inception in 1996.
"A top priority for our 'Orlando. You don't know the half of it.' branding campaign was to target and build relationships with site location consultants. This impressive achievement is a key indicator that our campaign is attaining significant results for our region," said Tim Giuliani, President and CEO of the Orlando Economic Partnership.
In addition, the state of Florida ranked favorably in the survey, viewed as having the No. 2 best business climate among the 50 states.
"The Winning Strategies survey provides insights into the minds of key decision makers—from their perceptions on locations around the world to how they get the information that shapes those perceptions," said DCI President Andrew T. Levine. "As the competition for business expansions and talent intensifies, this information can be crucial to communities looking to set themselves apart from other locations."
Download the full report here.