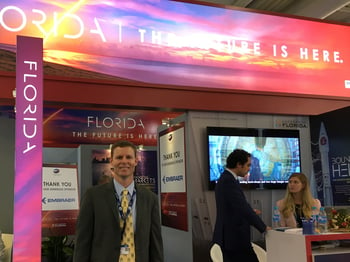 The Orlando Economic Partnership's business development team has been on the move to secure new foreign direct investment opportunities for the Orlando region. In the last month, the team participated in two international trade shows: SelectUSA and Paris Air Show.
SelectUSA Investment Summit 2017 took place from June 18 to 21 at the Gaylord National Harbor in the Washington D.C. area. The Orlando Economic Partnership participated under the Enterprise Florida pavilion, along with representatives from the Bradenton Area Economic Development Corporation, Central Florida Development Council, Flagler County, JaxUSA Partnership, Nassau County, St. Johns County and the Southwest Florida Economic Development Alliance.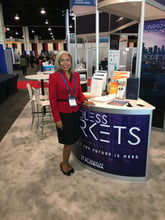 The Orlando team returned with five projects that could result in 470 jobs, an additional eight leads and inquiries that could add another 300 jobs to our region, and contacts with at least 17 other foreign companies to keep in the loop of Orlando's opportunities. The Partnership is hosting two of these projects this month because of its participation in SelectUSA.
The Partnership also allied with Enterprise Florida at the Paris Air Show held in Paris-Le Bourget from June 19-25, 2017. The team met with 16 companies during the conference, as well as two major media outlets, fDi Magazine (Financial Times) and Military and Aerospace Electronics. The Partnership attendance at Paris Air Show resulted in three new company prospects as well as engaging with one existing project.
Learn more about the Orlando Economic Partnership's commitment to international business development and services offered here: http://www.orlandoedc.com/Locate-Expand/International-Resources.aspx