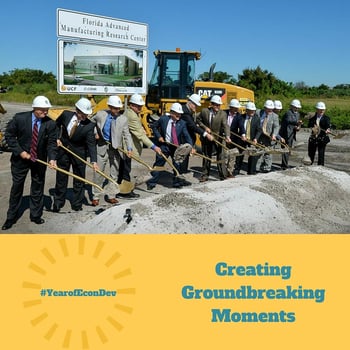 This week the Orlando Economic Development Commission celebrates the challenging and rewarding work of Economic Development. Economic Development Week, which runs May 8-14, was created by The International Economic Development Council in commemoration of its 90-year anniversary as the largest professional membership organization for economic developers.
Economic developers are charged with generating economic growth, creating better jobs for residents and facilitating an improved quality of life. The Orlando Economic Development Commission (EDC) offers a full range of services to businesses looking to locate or expand in the Orlando area with a staff of business development experts who can assist in everything from site location analysis to evaluation of financial assistance.
To learn more click here.