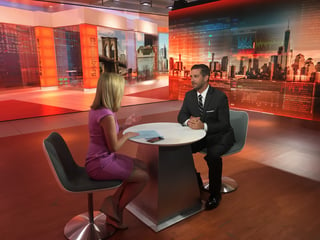 The Orlando region's multi-faceted workforce, dynamic cultural offerings and its status as a transportation "portopia" captured the attention of New York City based site selection consultants and national media outlets when the Partnership traveled to the Big Apple in September. The goal of the trip was to generate interest in the "Orlando. You don't know the half of it." business brand and deepen relationships with site selection consultants representing a variety of businesses and industries as well as with media and reporters.
Orange County Mayor Teresa Jacobs and City of Orlando Mayor Buddy Dyer, along with the Partnership's Chair Ken Potrock, Orange County Superintendent Dr. Barbara Jenkins, and Tavistock's Rasesh Thakkar all served as spokespersons and offered details from their expert perspectives on economic development, education and the real estate market. Partnership President and CEO Tim Giuliani also met with both audiences and conducted a briefing at the Foreign Press Center where he presented information about why Orlando is a great place to vacation and do business.
The Partnership successfully secured ten major, national and international media interviews with multiple reporters during the two day mission which focused on the Orlando market and relevant topics of the day.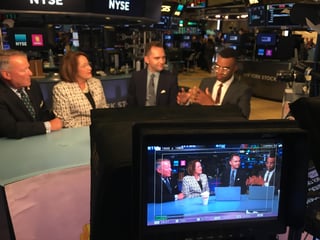 Results-to-date:
Wall Street Journal
Bloomberg
Inc.
Mashable
Cheddar TV
FOX Business
VentureBeat
Foreign Press Center

The Partnership also met with The Financial Times and Quartz.