This week at VISIT FLORIDA's Digital Innovation Forum in Orlando, travel technology start-ups from all over the U.S. present their innovative products.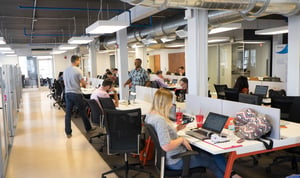 As a low cost, high opportunity market for technology (JLL Technology), Orlando hosts diverse clusters of cybersecurity, game, mobile app and software development, data analytics, financial technology, and more. Three of the thirteen startups presenting at the Digital Innovation Forum are located in Orlando. These companies include:
Flip.to, a digital marketing platform that delivers measurable results for the hospitality industry, based in Maitland.
Biz Airlines, a business travel booking solution that delivers the most cost effective way for executives to fly the main global air shuttles, based in Orlando.
iResponze, an online review response provider that helps hotels and restaurants manage online comments and reviews, founded in Orlando.
Orlando-based technology companies have seen recent remarkable successes in the last month, including:
Learn more about Orlando as a great place for your technology business here: www.OrlandoEDC.com/tech