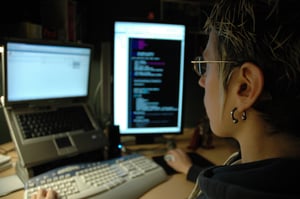 Orlando is known as a tech hub with a well-trained talent pool, and now even grade school students are getting in the game with programs that start early and classes that carry up into high school and college levels.
Thanks largely in part to the dedication of education leaders to enriching and sustaining Orlando's rich talent pool for companies locating and expanding in the region, Orlando's top-notch talent is consistently replenishing workforce for this innovative industry.
For example, Harmony High School in Osceola County has launched a unique class to teach students how to code and create computer programs and games. This type of education couldn't come at a better time as Orlando is exploding into a thriving, bustling epicenter for innovation and creative tech.
In fact, according to the JLL Technology Office Outlook report Orlando's tech employment growth is surging at 11.8 percent annually, making the region the 5th market in the nation for tech employment growth (only ranking behind San Francisco, Austin, Las Vegas and New York City) and among the top 25 tech markets overall in the U.S.
This is only the beginning of tech-based curriculum at Harmony High School, as the school system looks to add an Advanced Placement (AP) class within the following year to further the program and allow students to gain expert-level skills.
Orlando has a long history of tech, which includes gaming giants like EA Tiburon who continues to stay in the region for its easy access to the well-developed talent pool. A talent pool that is built by top industry schools like Full Sail University and the University of Central Florida's Florida Interactive Entertainment Academy (FIEA).