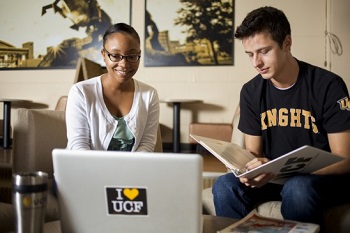 The University of Central Florida will move forward with plans for an expanded downtown campus to enhance educational opportunities and stimulate downtown Orlando, UCF President John C. Hitt announced Tuesday.
Hitt described UCF's plans as a "game changer" for downtown. Valencia College will be a partner in the expansion, and approximately 10,000 students from the two schools could study downtown.
"Today, through another bold collaboration, we explore a vision for UCF in Orlando that could energize downtown and redefine its future," Hitt told a crowd of community and business leaders Tuesday at a downtown breakfast.
Read more about the downtown campus expansion plans on UCF's website.