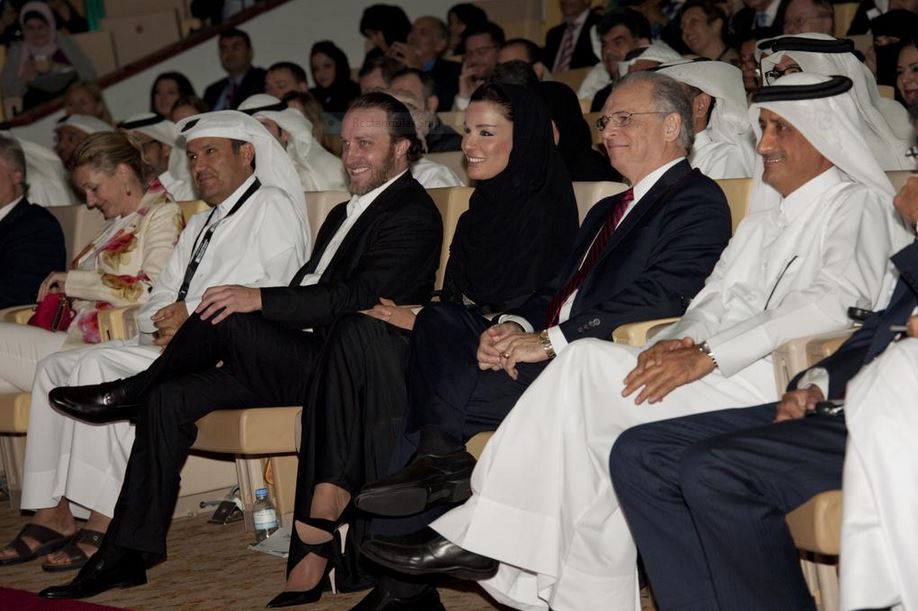 This week, Orlando EDC President and CEO Rick Weddle represented Orlando's Lake Nona Medical City at the International Association of Science Parks and Areas of Innovation (IASP) 31st Annual Conference held in Doha, Qatar. More than 600 delegates from 45 countries participated in the event held at Qatar Science and Technology Park and focused on exploring new models of support for the next generation of technology start-ups and entrepreneurs.
As the President of IASP, Weddle opened the conference along with Her Highness Sheikha Moza bint Nasser from Qatar. Weddle met with keynote speaker Chad Hurley, co-founder of YouTube, held several press conferences and moderated many sessions before turning over the reins of IASP to Jean-François Balducchi, managing director of Atlanpole and Atlanpole Biotherapies in France.
Weddle was the first American to serve as President of IASP. Before becoming President and CEO of the Orlando Economic Development Commission, Weddle managed the Research Triangle Park Foundation in North Carolina.
About IASP
IASP is the worldwide network of science parks and areas of innovation, founded in 1984. With over 400 members in 73 countries, IASP connects professionals managing science, technology and research parks (STPs) and other areas of innovation from across the globe, and provides services that drive growth and effectiveness for members.
IASP members enhance the competitiveness of companies and entrepreneurs in their cities and regions, and contribute to global economic development through innovation, entrepreneurship, and the transfer of knowledge and technology.
IASP is an NGO in Special Consultative Status with the Economic and Social Council of the United Nations and a founding member of the World Alliance for Innovation (WAINOVA). For further information about IASP, please visit www.iasp.ws.