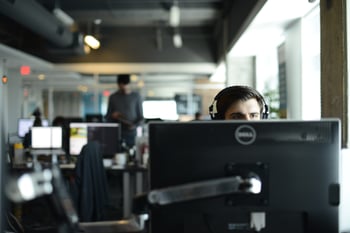 Three Central Florida cities rank in the top 10, including the number one spot, in NerdWallet's latest study of business climate in Florida. NerdWallet, a personal finance and information service company that provides information and comparison tools to consumers preparing to make financial decisions, analyzed 268 places with populations of 10,000 or more. It based the ranking on the city's business climate and economic health with data provided by the U.S. Census Bureau. Three Central Florida cities topped the list including:
#1 Maitland, Florida for its average revenue per business with $4.5 million

#7 Longwood, Florida for its access to vital resources such as the University of Central Florida's (UCF) Business Incubation Program

#10 Lake Mary, Florida for its family-oriented community encompassed in a technology-rich area
Key takeaways from the study mention small cities thriving with all of the top 10 spots belonging to cities with populations less than 50,000 and eight of them having populations under 20,000. Also noted was the impact of small-business resources. Orlando EDC partner Enterprise Florida, the state's economic development organization, was mentioned for its role in connecting small businesses in the state with training and business development opportunities as well as financing options.
To see the full list, click

here

.