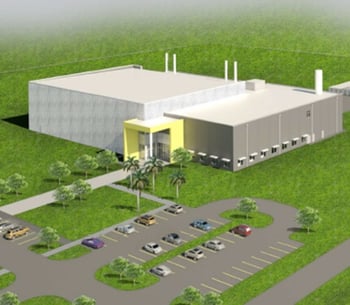 The International Consortium for Advanced Manufacturing Research (ICAMR) has been growing rapidly the past few months with the approval of state funds, the addition of a local leading expert to their board and the development of a strategic partnership with Massachusetts Institute of Technology (MIT). All of this growth will further strengthen ICAMR's ability to be a leading innovator in the burgeoning sensor economy for years to come.
ICAMR will receive $15 million in state funds to enable a unique public-private partnership that will create a part of the next-generation sensor-driven economy in Florida. $10 million will help purchase the necessary tools and equipment for taking on manufacturing development activities and $5 million in recurring funds will support operations.
ICAMR is in a strong strategic position to pursue federal contracts, attract industry and proceed with plans for a research center.
Osceola County, the University of Central Florida, the Florida High Tech Corridor Council, Enterprise Florida and others have dedicated more than $162 million to develop the center that will be housed in a 109,000-square-foot advanced manufacturing facility currently under construction in Osceola County.
Innovative partnerships have been a large factor in the success of this project. In fact, Tupperware Brands Corporation's David Kusuma, vice president of engineering and research and development joined ICAMR's board of directors to ensure that local partnerships reach their full potential.
Another expotentially beneficial partnership was developed between MIT and ICAMR to further research in smart fiber technology. This research partnership will catapult the technology behind smart fiber for medical and military purposes.
These announcements come just after Florida TaxWatch released a report highlighting the importance of unique high-tech and manufacturing investments to the economy in Florida.This investment will help mold Florida's economy by creating basic infrastructure, facilities and tools to competitively attract state-of-the-art manufacturers to Florida.
Data shows that the establishment of ICAMR would result in approximately 4,000 - 5,000 new high-tech jobs.
The facility will foster collaboration among industry leaders in order to develop tools and processes to manufacture sensors that connect people and their devices to the 'Internet of Things', enabling devices of all kinds to communicate and welcoming in the next wave of technology.