Just recently, bestcolleges.com ranked three Orlando-based colleges in the top 10 best colleges of Florida. These colleges include the University of Central Florida (#6), Rollins College (#8), and Beacon College (#10).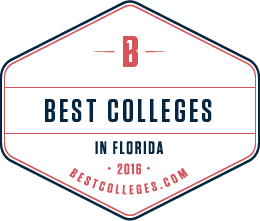 Beacon College is the first institution of higher education in the country accredited to award bachelor degrees exclusively to students with learning disabilities, ADHD and other learning differences. Located in Leesburg, FL, Beacon's four-year graduation rate of 83.3% far surpasses the national average for students with learning disabilities.
Rollins College, the oldest recognized college in Florida, offers a comprehensive liberal arts education, educating students for global citizenship and responsible leadership, empowering graduates to pursue meaningful lives and productive careers. Rollins also offers a nationally ranked MBA program as well as undergraduate and graduate evening degree programs.
The University of Central Florida is the second largest university in the U.S., with 13 colleges providing opportunities to more than 60,000 students, offering 177 bachelor's and master's degrees and 30 doctoral programs. Students come from all 50 states and 148 countries. Kiplinger's and The Princeton Review ranked a UCF education as one of the nation's best values.
A large and attractive pool of talent is just one of the many assets that the Orlando region offers. Learn more about what makes Orlando a great place for business here: http://www.orlandoedc.com/Why-Orlando.aspx.